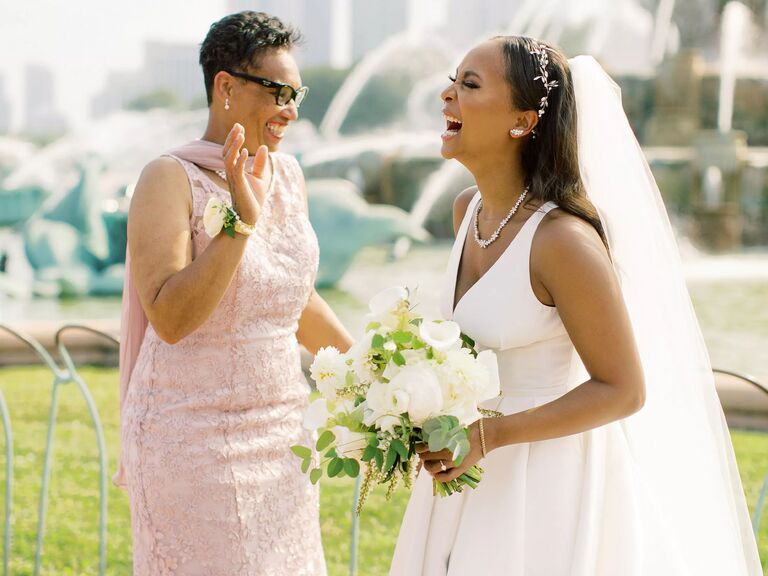 Choosing jewellery for a bride can be a thoughtful and memorable gift. Here are some suggestions for jewellery pieces that make great gifts for a bride:
Wedding-day earrings: A pair of earrings is a classic choice for a bride. Consider a timeless style that she can wear again, like lab created diamond uk studs or pearl earrings.
Bracelet: A delicate bracelet can complement a bride's dress and add some sparkle to her wrist. Consider a simple chain bracelet or a bangle with a charm or gemstone.
Necklace: A necklace can be a beautiful addition to a bride's ensemble. A simple pendant or a delicate chain can add a touch of elegance without overpowering the dress.
Bridal set: A bridal set includes a necklace, earrings, and sometimes a bracelet or ring. This is a thoughtful gift that can be worn on the wedding day and beyond.
Family heirloom: Consider giving the bride a family heirloom, such as a necklace or bracelet, that has been passed down through the generations. This can add sentimental value to her wedding day look.
Hair accessories: A hairpin or hair comb can add a touch of sparkle to a bride's hairdo. Consider a simple pearl or crystal hairpin, or a more intricate hair comb.
Anklet: For a bride who loves to show off her feet, an anklet can be a unique and unexpected gift. Consider a delicate chain with a small charm or gemstone.
Engraved piece: Personalise a piece of jewellery for the bride with her initials or wedding date. An engraved necklace, bracelet, or ring can be a special and meaningful gift that she can treasure for years to come.
Statement piece: If the bride loves to make a statement with her jewellery, consider a bold and eye-catching piece like a chunky necklace or a pair of chandelier earrings.
Monogrammed robe: A monogrammed robe can be a lovely and practical gift for the bride to wear while getting ready on the day of the wedding. Choose a soft, luxurious fabric like silk or satin.
Personalised wedding hanger: A personalised wedding hanger with the bride's name or wedding date can be a unique and thoughtful gift. She can use it to hang her wedding dress for photos or display it in her home as a keepsake.
Spa day: Give the bride the gift of relaxation with a spa day. Consider booking her a massage, facial, or other pampering treatment to help her unwind and destress before the big day.
Wedding planner or journal: Help the bride stay organised and keep track of all the details with a wedding planner or journal. Choose one with plenty of space for notes, appointments, and to-do lists.
Remember, the most important thing when choosing jewellery for a bride is to consider her personal style and preferences. You want to choose a piece that she will love and wear on her wedding day and beyond.