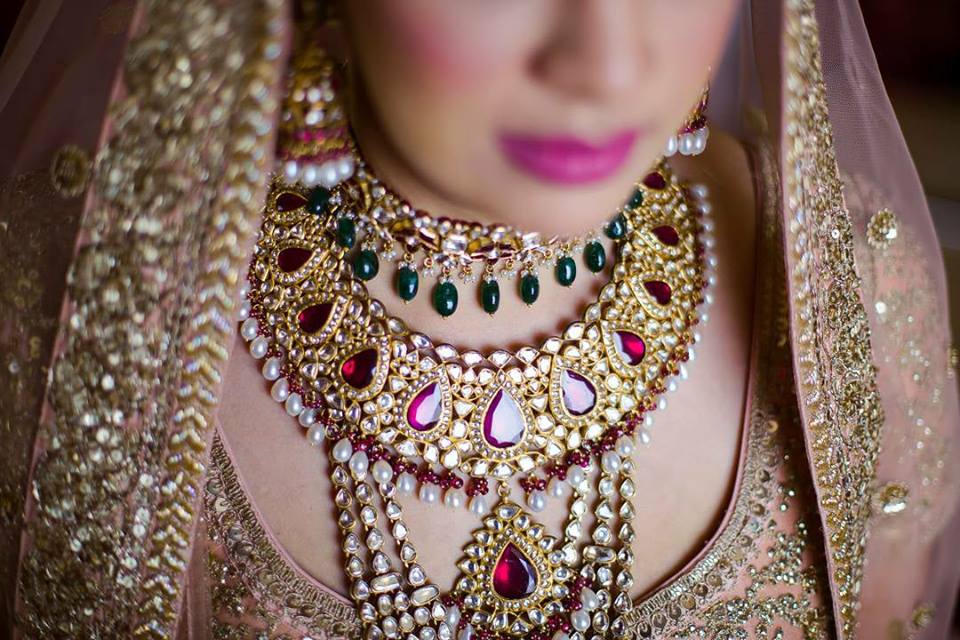 Every outfit deserves the perfect accessory, no matter if you're heading into the office or for a fun night out. But, knowing how to match your jewellery to your outfit can sometimes be a bit of a challenge – this doesn't need to be the case. The accessories you wear should both enhance and reflect your personal style, but if you find that when you look in the mirror after getting ready and feel as though something is missing, then this could be down to your jewellery and accessory choices.
There are some simple and straightforward tips that you can follow when accessorising your outfits with jewellery in order to keep your outfits looking great and feeling coordinated. No matter if you're wearing a simple jeans and t-shirt combination or an LBD, let's take a look at some tips on how to match jewellery to your outfit.
Balance Is Key
If you're wearing clothing with busy patterns or embellishments, such as ruffles or sequins, then you want to ensure that you keep any jewellery simple and sophisticated. If you accessorise an already loud and busy outfit with busy jewellery, then it will just create a look that is cluttered and messy to look at, meaning that the finer details will be lost in amongst the noise. A simple set of stud earrings or a fine chain necklace is often all you need
On the other hand, simple outfits, such as a white tee and jeans combo, can carry statement pieces of jewellery wonderfully. A bold necklace or statement drop earrings can transform your outfit instantly.
Take The Neckline Into Consideration
The neckline of the top you are wearing is very important when it comes to choosing the right jewellery. High necklines, such as turtle necks or a collared shirt, often benefit from statement necklaces, whereas plunging necklines work best with delicate and simple necklaces. For day-to-day fashion where you might be wearing a t-shirt or work shirt, minimal necklaces such as a delicate gold or silver chain is often enough to add some glamour to your look.
For special occasions, then your outfit should really be the main focus, whilst the jewellery should be a highlighting addition. One of the biggest oversights that brides make on their special day is wearing a necklace that is either too much or not enough to add to their bridal look and the neckline is often the biggest cause!
Invest In Everyday Style
So many jewellery lovers invest in beautiful jewellery pieces with only a certain occasion or outfit in mind, meaning that the piece often goes unworn for time on end. It's important, in this case, to instead invest a bit more into your everyday style. Finding staple jewellery pieces that can be mixed and matched easily depending on what you're wearing does take some time, but once you get it right, it's so worth it.
Start with earrings, as they can be so simple, but make such a statement. If you have different piercings, then consider getting different statement stacking earrings to change depending on your outfit. For simple elegance, a good collection of hoop and huggie hoop earrings can be all you need!
Then, simple chain necklaces and pendants can be worn day to day, without little thought to the impact they may have on your outfit. Delicate bracelets are better than chunky jewellery pieces for weekday outfits, as they're understated but add a little style to any look.